About Us
Mountain Real Estate Company was formed on the premise of providing genuine, comprehensive service to buyers and sellers. Honesty and integrity are essential to our business model and we are always willing to go above and beyond to service our clients. Our focus is on quality vacation and primary home properties, both existing homes and land, within the greater Sunday River area. Whether you are buying, selling, or renting, working with Mountain Real Estate Company will give you access to in-depth knowledge of the local real estate market, a cutting-edge marketing program and responsive customer service.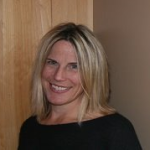 Prior to forming the Mountain Real Estate Company, Susan was with Sunday River Resort for 13 years. She was first the Director of Communications, which entailed all media relations, snow reporting and serving as resort spokesperson. In 2005 she moved to Sunday River Real Estate. During the eight years at Sunday River Real Estate, Susan was a Top Producer for the office nearly every year and was also many times the Top Producer for the Sunday River area. Since opening in October 2013 she has been the Top Producer in Oxford County. She has sold the majority of the 25 Tempest Ridge townhomes that have been sold to date, and has sold numerous other slopeside condos at Locke Mountain, Brookside, Cascades, Sunrise, Fall Line, Merrill Brook and White Cap. Susan has also sold many homes in Powder Ridge, The Peaks, Mahoosuc Glen and The Colony. She has also sold land in each of these developments as well as in Greenwood on South Pond Shores.
Susan's philosophy is simple: focus on genuine service to clients first and foremost and the rest will follow. She enjoys continued relationships with her existing clients and of course meeting and servicing new clients.
A native Vermonter, Susan began skiing at age 2. She began her second passion, golf, when she moved to Bethel 14 years ago. She feels both skiing and golf are the best family sports because they may be enjoyed together for years to come. She still enjoys both sports with her own mother and father and other family members. She splits her time on the golf course at Sunday River Golf Club and the Bethel Inn and Country Club as well as various others courses in Maine, Vermont and Massachusetts.
Susan can be contacted at [email protected]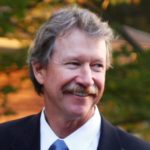 Edward (Ed) Easter is a licensed sales agent with more than 30 years combined experience in both residential and commercial real estate. He worked as the Director of Land Sales for Crescent Resources in North Carolina where he was responsible for a real estate portfolio valued at more than $15,000,000. He was the President and CEO of Wingate Paving Company for more than 12 years, specializing in subdivision development and commercial projects. Ed brings excellent skills in client relations, contract negotiation, marketing and real estate valuation to his work at Mountain Real Estate Company. He and his wife Elizabeth spent five years sailing around the world before settling in Bethel to be closer to Elizabeth's family. They recently completed a major renovation of home near their new home near the village and now enjoy all the activities that western Maine has to offer.