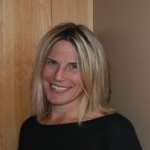 Susan DuPlessis
BROKER / OWNER
Mountain Real Estate Company was formed on the premise of providing genuine, comprehensive service to Buyers and Sellers. Honesty and integrity are essential to our business model and we are always willing to go above and beyond to service our clients. Our focus is on quality vacation and primary home properties, both existing homes and land, within the greater Sunday River area.
Recent Reviews
---
The highest standard
Susan sets the highest standards for what constitutes an ideal broker. 1) She is a polished professional — genuine, personable and impressively knowledgeable about real estate and everything else that has to do with properties and homeownership. Her communications are consistently prompt and replies are thoughtful and thorough. Although she is extremely busy, she makes herself available with undistracted attention so you feel as if your search is the only thing she is working on at the time. 2) Susan has great intuition about people and their needs. Property searches are very individual and personal. She facilitates without pressure and without judgment. She truly wants you to find the perfect fit, so she provides just enough guidance and introduces new ideas that help new buyers make even better decisions and ultimately find what is perfect for them. 3) In my case, Susan was a sellers broker; however, she handled the situation with openness and fairness such that both seller and buyer were well represented. She was a perfect moderator. The purchasing process was efficient, accurate and any questions were addressed immediately. She does a great deal of work herself to minimize burden on the buyer and seller. 4) Susan is well-connected with surveyors, electricians, plumbers, inspectors, cleaners, locksmiths and everyone else who might be needed to get new homeowners settled in. She has been and continues to be a reliable and valuable resource for advice about being a homeowner in the area. The incredible thing about Susan is that she is always patient and willing to help with anything, any question, any task. She goes out of her way to make you feel this is not an imposition. She stands out as being top of her field!
Supportive
Susan sold our home in a very challenging market. Her photos of our home showed it in a most appealing fashion and her support throughout the process was outstanding. She went above and beyond supporting us with challenges including snow and heat. Susan really helped closing the deal and her expertise relating to the process and market is unmatched. We had complete confidence in her. Susan maintains her positive attitude in spite of market challenges. We highly recommend Susan!
Responsive
"RESPONSIVE. Susan worked with us over multiple communication media to stay in touch. She really listened to what we wanted (and what we were unsure about). OPEN TO INPUT and FEEDBACK. Susan helped us initially see a wide variety of properties and locations (per our request) and quickly adjusted once we got clearer on 'musts' and 'wants'. She made our home search incredibly efficient. TRANSPARENT. Susan was upfront and honest with the questions we had about the market. We were initially concerned about having an agent that both buys and sells; she quickly demonstrated her professionalism and ethics and built trust with us. SUPPORTIVE. Susan helped us with the home inspection, specialty inspections, and connecting us with solid local resources as we transferred utilities and negotiated necessities such as snow plow contracts. WE ARE SUPER DELIGHTED with our purchase and finding a four season vacation home in the Sunday River area. We still regularly find ourselves commenting about what a great decision we made to purchase our home and we give Susan much credit for getting us there"
Partner during the process
Susan was a fantastic partner during our purchase process. She helped us to evaluate the market, review options, negotiate our purchase and manage the closing process. She has even continued to help us well after the sale, often sharing many of her unlimited connections in the community that we have needed as new homeowners.
Professionalism and Integrity
We recently used Susan to sell our townhouse at Sunday River. The townhouse sold in only 5 days getting nearly 100% of our asking price with a cash closing. She was excellent in helping "stage" the property and guiding the process to a successful closing. We have know Susan for many years and her professionalism and integrity made our decision to list our property with her a "no-brainer". Highly recommended if you want a stress free real estate transaction.
Genuine
Susan was a pleasure to work with. Right away I noticed she was down to earth and genuinely interested in helping us find that very special home for us. She was very responsive, professional and helpful throughout the entire process. She gave us honest advice and was straightforward with us when we were looking for a professional opinion or just some 3rd party insight. Susan's knowledge of the area coupled with her taking the time to understand us and what we were looking for allowed us to put our trust in her navigating us through a multifaceted search and sale. I would highly recommend her
Very professional
Susan was very professional, knew the market well and kept us informed throughout the entire process. We had complete confidence Susan would sell our condo at Sunday River and we would receive a fair price.
A credit to her profession
Susan specializes in on mountain real estate and knows the properties very well. Features and access to mountain amenities vary from each area on the mountain and she is well informed on the current state of mountain amenities and services. Our closing process included some government controlled transfer of funds and she was experienced in handling the process. I never contacted the legal office that handled the closing and was pleased that all the necessary information and transactions were handled in good order in a very efficient and professional manner. Susan was quite prompt in answering any phone messages I left for her and most times could answer her personal mobile number immediately. I was satisfied with the selling price negotiated. I believe Susan DuPlessis is a well organized professional and a credit to her chosen profession.
Responsive
Susan was very helpful in our purchase of a Condo in Bethel, Maine. She knows the Bethel and Sunday River area very well. She was able to help us find local professionals for inspections and other items leading to close. She is extremely responsive and accommodating of our schedules given that we live in a different state. We highly recommend Susan.
Conflict skills
Susan's nearly exhaustive network of contacts, along with her real estate expertise, attentiveness, and integrity were instrumental in successfully concluding a series of long arduous negotiations among buyer, sellers, and bankers. A volatile mix to be sure. Without benefit of her deep domain expertise, objective perspective, and impeccable problem and conflict resolution skills, the transaction would have gone off the rails at several points.  A consummate professional who is also simply a marvelous human being to work with, I recommend Susan without reservation.
Hi Susan, we want to thank you for your assistance in selling the property.  You were great and very professional. We wish you all the best in the future!   With kind regards, Lauren and Anthony
Responsive and prompt
Susan helped us with all aspects of two complicated purchases. She was extremely accommodating, knowledgeable, and helpful. She helped us to find numerous professionals for inspections, deeds etc. She is extremely responsive and returns calls very promptly. I recommend her very highly.
South Ridge purchase
Susan is one of the most professional realtors I've ever had to deal with. She was very knowledgable of the Sunday River area and with every aspect of buying a home. Besides her exceptional professionalism, she was also extremely kind, considerate and thoughtful. She responds to calls and emails immediately and makes you feel like you're the only client she is dealing with. I cannot express adequately in words how seamless she made a sometimes very stressful process feel. I would highly recommend Susan for any real estate needs you have, buying or selling! Thank you Susan for everything you did for us with the purchase of our new South Ridge Home. We moved in yesterday and it is amazingly beautiful and perfect for us. Without your kind and caring guidance, it would've been a more difficult process and decision. All our best! Jeanne and Bill FitzPatrick
Made buying stress-free
Excellent service and very positive experience! Susan was always accommodating, professional, very responsiveness, knowledgeable and great at finding solutions to hiccups. We recommend Susan to anyone looking to buy a home in the Sunday River area. Our home buying process was smooth, and stress-free.
Represents both sides well
Susan was awesome. if you have a chance to work with Susan as your agent, you should do so. She was a dual agent for us in buying a home, and I felt she fairly represented us and the seller throughout the process.
Top notch...
Unbelievable service, almost instant responses, does not miss a beat, follow up is fast, top notch professional and a pleasure to work with. Knows the area and goes out her way to help her client.
Honest and ethical....
Ridiculously honest and ethical. Easy to deal with, great local knowledge. Actually helpful after the sale which is always a plus, and is rare. Had friends who dealt with Susan the year before on a Condo purchase, they had a similar positive experience.
Pleasure to work with...
Pleasure to work with Susan. She is professional and extremely knowledgeable. Transaction was seemless and I would not hesitate to highly recommend Susan to others and personally work with her again
Professional and responsive.....
Susan was creative, professional and very responsive, I would give her an A+ rating.
True professional...
Susan is a true professional–she understands the market and knows the area better than anyone! He integrity is evident in each and every transaction. We purchased a ski condo from Susan in 2007 and currently have our principal home listed with her. We wouldn't think of working with anyone else!
Absolutely the best...
Susan was absolutely the best. She found the condo for me by continually searching for the best property available for my budget. To show how dedicated she was, Susan found a mortgage company when my original mortgage company fell through. Her gentle demeanor is a welcome addition to any business. The words that come to mind when thinking about Susan are1. Professional 2. Dedication 3. Efficiency 4.Empathy 5. Kindness. She is the most valuable asset of your office
Successful guided me...
Over the past year Susan has successfully guided me to the house I wanted at the price I wanted to pay. This task was made ever more Herculean by dint if my fussiness and hard edged approach to negotiation. Susan demonstrated an extraordinary knowledge of a great many properties and their history.She skillfully built and maintained bridges to sellers' brokers allowing my search to resolve most satisfactorily .Words cannot adequately express my gratitude for her warmth, skill, dedication and perseverance.
Possesses intimate knowledge...
Susan possesses intimate knowledge of the Bethel, Maine (and surroundings)market. She knows the builders, developers and property owners in this beautiful area of Maine and converts this knowledge into valuable market knowledge for her clients. Susan's personality is very welcoming and helpful in getting deals done. After closing the deal she will continue to be a friend and resource for homeowners who need access to contractors and other professionals in the area.
I highly recommend Susan for her brokerage skills and market knowledge. She works hard to get deals done and doesn't quit until it is.
She was knowledgeable, attentive...
We worked with Susan over a period of two years looking to purchase a ski home. During that time she was knowledgeable, attentive and above all patient. When we came to the decision to build a home, Susan worked with us to pick out the perfect lot. She was very familiar with the local developments, contractors and builders. Happy to say we should be in our new home by Christmas.
Exceeded our expectations...
Susan DuPlessis has been assisting my wife and I with all of our real estate transactions at Sunday River for the last 8 years as well as friends and relatives. During that time we have found Susan to be extremely honest, efficient, hardworking and always accessible. She has always exceeded our expectations in trying to accomplish our real estate related goals. We would never consider buying or selling real-estate without enlisting Susan's help and would always recommend her services. She is a true real estate professional and Sunday River resort is fortunate to employ such a dedicated individual.
Very helpful...
Susan was very helpful to me particularly because I live out of state. She was a pleasure to work with and I would highly recommend her to anyone who is looking to buy a home.
Outstanding resource...
Susan was an outstanding partner and resource when we bought our home in Bethel. She was responsive, diligent, and on top of all the details. Her thoroughness and conscientious approach saved the deal when some challenges arose. Throughout the process, Susan communicated with us to ensure we were fully informed, and watched out for our interests as if they were hers. I would not work with any other realty professional in the Bethel area if I had Susan as an option; I couldn't recommend her more highly.
Pleasure to work with...
Susan was an excellent resource during our Sunday River condo shopping experience. She is direct, helpful, knowledgeable and a pleasure to work with overall. We were making a property purchase long distance and she made the process as easy as she could by helping even when it was not her responsibility. I highly suggest if you need a professional you call her!