Sell With Us
When selling a property, there are many steps a Seller will need to take. The first important step is pricing the property. There are myriad factors, including the much ballyhooed location, location, location, but there's also condition of the property, layout, curb appeal, and other factors that will determine the real value of the property. In the end, the fair market value is what the Seller is willing to sell for and what the Buyer is willing to pay.
Step 2
WORK WITH US
After making a decision on the price of the property, the Seller should prepare the property for sale. If it's a home or condominium, it should be cleaned and removed of as many personal items as the Seller can live with comfortably. This may be different for a primary home than a second home, but in general, there is a balance between a property looking warm and inviting, but not so full of personal items (such as photographs) that prevent a Buyer from imagining themselves as the owner.
Step 3
WORK WITH US
The broker will also ask the Seller to complete a Seller's Disclosure, which is a detailed document listing information about the property that ranges from well and septic information to asbestos, underground tanks, radon tests and heating systems to whether the property is encumbered with any deed restrictions. It is the Seller's responsibility to complete this form as thoroughly as possible, including any past or current material defects. The listing agent is responsible for disclosing any known material defects regarding the property so it's incumbent upon the Seller to disclose latent defects as well.
Step 4
WORK WITH US
Some Sellers opt to have their own home inspection completed to provide to Buyers. This does not preclude a Buyer from conducting his own, but for the Seller, it provides an opportunity to correct any issues with the house prior to marketing it and it can save a lot of hassles for both parties once the property is under contract. If a Buyer finds issues with a property, for example, a positive result for a radon test, they may try to renegotiate with the Seller for the cost of the mitigation so it makes sense for the Seller to know before negotiating the sale price of any impending items.
STEP 5
WORK WITH US
If the property is land, it is helpful for the listing broker to compile any information that is helpful to market the property, such as soils test, subdivision plans, restrictions (easements, rights of ways or Covenants) or access to utilities.
Regarding costs for the Seller in a transaction, the Seller pays an attorney to prepare the deed, typically at a cost of $150 to $200. The Sellers also pay one-half of the $4.40 State of Maine transfer tax, so that's $2.20 per thousand of the sale price. If the Seller lives out of the state, he will also be liable for a 2.5 percent withholding tax, a tax the state collects as an estimated payment on any potential capital gains. The Seller, may however, request a waiver from the state by providing information stating that no capital gains were earned on the sale.
STEP 6
WORK WITH US
Finally, the Seller will also be responsible for the commission paid to the real estate agent(s) involved in the sale.
The Seller will receive a HUD settlement statement in advance of the sale that will list these costs as well as any pro-rations of taxes or association fees and any mortgages on the property.
Sell Your Home For Top Dollar!
In this guide we dive into a few important things to consider before deciding to upsize into a new home.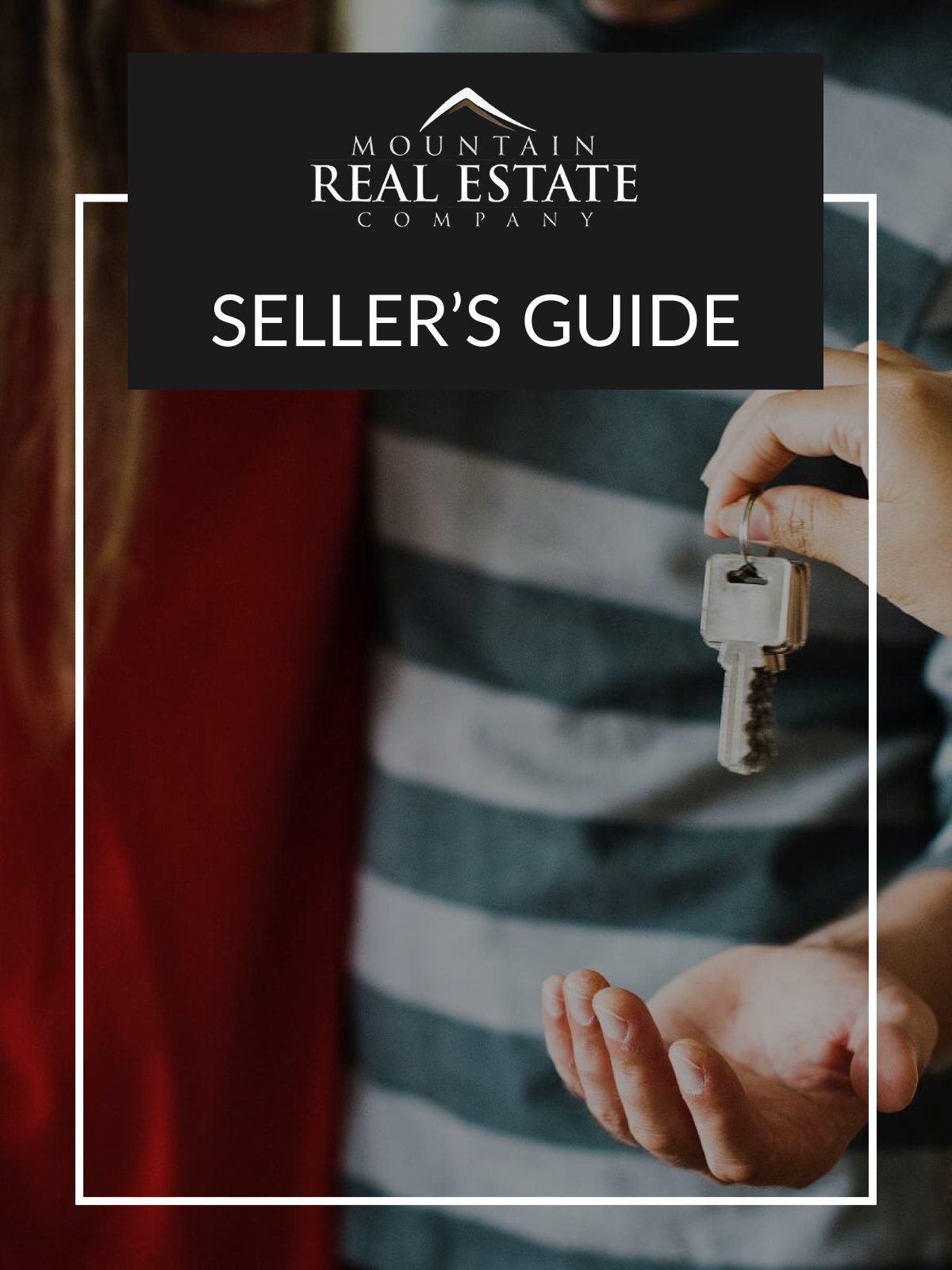 How to upsize into a bigger home
Free Seller's Guide
Comprehensive Real Estate
Seller's Guide
A few of our amazing clients.
"Susan was an excellent resource during our Sunday River condo shopping experience. She is direct, he
…
Read More
lpful, knowledgeable and a pleasure to work with overall. We were making a property purchase long distance and she made the process as easy as she could by helping even when it was not her responsibility. I highly suggest if you need a professional you call her!"
Read Less
"Susan was an outstanding partner and resource when we bought our home in Bethel. She was responsive,
…
Read More
diligent, and on top of all the details. Her thoroughness and conscientious approach saved the deal when some challenges arose. Throughout the process, Susan communicated with us to ensure we were fully informed, and watched out for our interests as if they were hers. I would not work with any other realty professional in the Bethel area if I had Susan as an option; I couldn't recommend her more highly."
Read Less
"Susan DuPlessis has been assisting my wife and I with all of our real estate transactions at Sunday
…
Read More
River for the last 8 years as well as friends and relatives. During that time we have found Susan to be extremely honest, efficient, hardworking and always accessible. She has always exceeded our expectations in trying to accomplish our real estate related goals. We would never consider buying or selling real-estate without enlisting Susan's help and would always recommend her services. She is a true real estate professional and Sunday River resort is fortunate to employ such a dedicated individual."
Read Less
"We worked with Susan over a period of two years looking to purchase a ski home. During that time she
…
Read More
was knowledgeable, attentive and above all patient. When we came to the decision to build a home, Susan worked with us to pick out the perfect lot. She was very familiar with the local developments, contractors and builders. Happy to say we should be in our new home by Christmas."
Read Less
"Susan possesses intimate knowledge of the Bethel, Maine (and surroundings)market. She knows the buil
…
Read More
ders, developers and property owners in this beautiful area of Maine and converts this knowledge into valuable market knowledge for her clients. Susan's personality is very welcoming and helpful in getting deals done. After closing the deal she will continue to be a friend and resource for homeowners who need access to contractors and other professionals in the area. I highly recommend Susan for her brokerage skills and market knowledge. She works hard to get deals done and doesn't quit until it is."
Read Less
"Over the past year Susan has successfully guided me to the house I wanted at the price I wanted to p
…
Read More
ay. This task was made ever more Herculean by dint if my fussiness and hard edged approach to negotiation. Susan demonstrated an extraordinary knowledge of a great many properties and their history.She skillfully built and maintained bridges to sellers' brokers allowing my search to resolve most satisfactorily .Words cannot adequately express my gratitude for her warmth, skill, dedication and perseverance."
Read Less
"Susan was absolutely the best. She found the condo for me by continually searching for the best prop
…
Read More
erty available for my budget. To show how dedicated she was, Susan found a mortgage company when my original mortgage company fell through. Her gentle demeanor is a welcome addition to any business. The words that come to mind when thinking about Susan are1. Professional 2. Dedication 3. Efficiency 4.Empathy 5. Kindness. She is the most valuable asset of your office"
Read Less
"Susan is a true professional–she understands the market and knows the area better than anyone! He in
…
Read More
tegrity is evident in each and every transaction. We purchased a ski condo from Susan in 2007 and currently have our principal home listed with her. We wouldn't think of working with anyone else!"
Read Less
"Susan was creative, professional and very responsive, I would give her an A+ rating."